9 huge benefits of an Android-powered mobile-first POS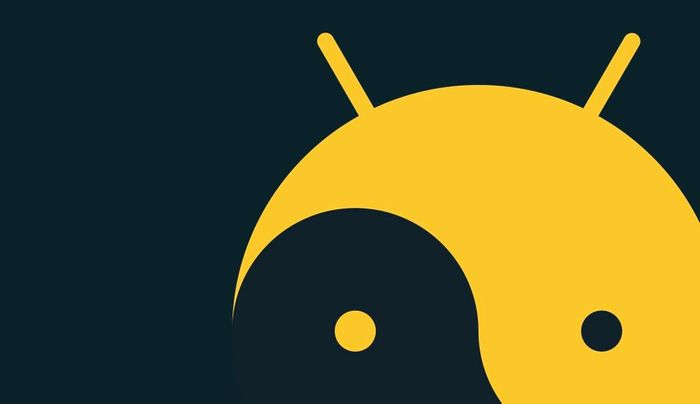 What's the most important thing a retailer needs right now?
Take a minute and think about it. Soaring sales? A great product? Predictable costs? Happy customers?
Sure, who wouldn't love all of these. But there's something that underpins everything else and is the foundation for successful, sustainable and future-proof retail.
It's flexibility.
When flexibility is a natural part of your business and the way you work, it means it's infinitely easier for you to adapt and evolve to new challenges, new behaviors, and new ways of shopping. And that's why we get excited about Android-powered POS devices being used in stores.
Let's take a look at some of the benefits – and the level of flexibility – running your POS on Android brings:
1. Hardware flexibility
One of the coolest things about Android is you're not limited to one manufacturer. There's a ton for you to choose from. Want to have Samsung tablets by the counter and mobile devices from Zebra on the shop floor? You've got it.
With Android you have the flexibility to pick and choose the devices you want in your stores. This puts the power in your hands to choose the hardware you know you want, you know will work for your business, and you know your store associates can use easily.
And, thanks to game-changing tech, the best Android-powered POS devices will also interact seamlessly with iOS meaning you could have a mix of iPads or iPhones and Android devices.
2. Hardware made specifically for retail
The old saying "you can't put a square peg in a round hole" has a degree of truth here. While Apple devices aren't necessarily square pegs (you can run retail software on them like a dream), they aren't built specifically for retailers – they're built for end consumers.
With enterprise-level hardware built purely for retail, you get a host of benefits you don't get on a 'for the consumer' device – from security through to integrated barcode scanners – because they were built for a specific purpose.
3. Scalability
At the times of peak demand, it makes perfect business sense to increase POS numbers in-store to avoid long lines and frustrated customers. With the hardware flexibility Android devices give you, this is fast and simple.
When your POS can work on mobile devices and tablets – and easily interacts with other devices – it's a breeze to increase the number you have in store to meet your increased demand. You can easily connect your extra POS devices to the payment terminals and receipt printers that you use during times of normal demand. Equally, at quieter times of the year, scaling back is hassle free.
4. Full mobility
Picture a traditional store and the POS hardware you'd find in it. You've more than likely got a PC, a payment terminal, a cash drawer, a card reader, a label printer, and a scanner. It's a lot of hardware just to make a sale. And mobile, it most certainly isn't.
With a point of sale that's mobile first, you increase your hardware flexibility and you unlock the full power and potential of mobility.
Mobile hardware removes the "counter-barrier" between sales associates and customers making the shopping experience more personalized. Being able to use mobile Android retail devices with a built-in scanner in combination with digital receipts, mobile payment methods, or even NFC-enabled virtual terminals that can turn any Android device into a payment terminal, means you're able to offer a truly mobile experience for your store associates and your customers.
Mobility also makes it possible for store associates to serve customers anywhere in or even outside the store and use the same device for several different tasks like inventory management.
5. Pop-up in no time
Pop-up shops are retail spaces that tend to only be open for a short time. They can help you generate brand awareness, evaluate the impact of selling in a new location or having a physical store for the first time, generate buzz around a new product launch, and even create immersive, interactive retail experiences.
They're trendy, they're exciting, and consumers fall head over heels for them. And they should be super simple to set up.
With the hardware flexibility you get with Android, they are.
When the POS is a native app, it's simple to set up a pop-up store or bring a point of sale to an event or a trade show. With contactless payments, built-in scanner, digital receipts, endless aisle and full omnichannel functionality, all you need is a mobile device.
The investment cost of running a pop-up for a limited time is all of a sudden slashed making pop-ups a much more viable and cost-effective way to grow your brand, reach new markets, and connect with other sales channels.
6. Lower running costs
Keeping costs low and manageable is always one of the biggest challenges facing retailers.
With Android-powered devices, you have the flexibility to use standard hardware. This means you can lower your costs since standard hardware is typically less expensive and easy to repair or exchange. Standard hardware with a native app also means store associates can handle all troubleshooting and all updates – eliminating all need for field service.
Since all hardware devices, thanks to the new generation of POS software, can talk to each other, you can also save money by having several POS devices sharing the same card reader, receipt printer or label printer. With the POS as a native app, standard hardware, digital receipts and mobile payment options you can even remove the need for printers and payment terminals which saves you space and gives you a sleek set-up.
Another cost factor that many forget – and is worth considering – is a traditional stationary PC computer may use as much as 20 times more electricity than a tablet.
7. Efficient store operations
Grossly inefficient retail operations suck up time, money, and cost you sales. Without the right tools and the best tech, things like stocktaking, cross-channel fulfillment and handling online returns in-store become labor intensive, frustrating processes.
By using the same hardware for all in store operations, store associates can be more efficient. And with inventory and omnichannel functionality in the POS app, your store associates can use the same device for things like stocktaking, receiving inventory or preparing an omnichannel order, and they can easily switch between different types of tasks.
8. Better employee experience
The hardware flexibility Android-powered devices gives you can help create a better employee experience – something that's a top priority for retailers right now.
CX will always suffer if your store associates are unhappy, taken for granted, and don't have the right tools or information to do their jobs.
The trick is to empower your store associates to always say: "Yes!"
Making sure your store associates have the right tools and information in their hands is the best place to start to ensure they always say yes. According to Zebra, 78% of store associates feel more valued by employers when provided with tech tools that help them work – and 64% of shoppers prefer being able to check out anywhere in the store.
Add in the fact that 67% are concerned that shoppers are more connected to information than they are and 43% cite out-of-stock complaints as their biggest frustration, and it quickly becomes clear that empowering your associates with the right tech is a no brainer.
By putting powerful tools in the palms of your store associates' hands, you'll be in a situation where everyone wins.
9. Increased customer satisfaction
With hardware flexibility and a POS app powered by a Unified Commerce Platform, you can easily match your choice of hardware to the service your customers expect.
You can run your stores on your terms, whether it's using mobile devices to serve your customers from the moment they arrive and then checkout customers anywhere in or outside the store, or turning a tablet into a self-checkout to please customers who want more of a shop and go experience.
In Summary
When the native POS app is available on both iOS or Android you have a wide range of devices to choose from. Everything from standard mobile hardware like iPhones, iPads, Android phones and tablets to specific mobile retail hardware from organization's like Zebra and Adyen. You can also use a combination of iOS and Android devices.
Forget being stuck to one operating system. Retail's flexible future – where next-gen software and hardware combine – puts the power in your hands to shape and craft an IT infrastructure that gives your business everything it needs.