12 Apr 2023
Aura Vision's video AI helps Onitsuka Tiger enhance customer experience and store operations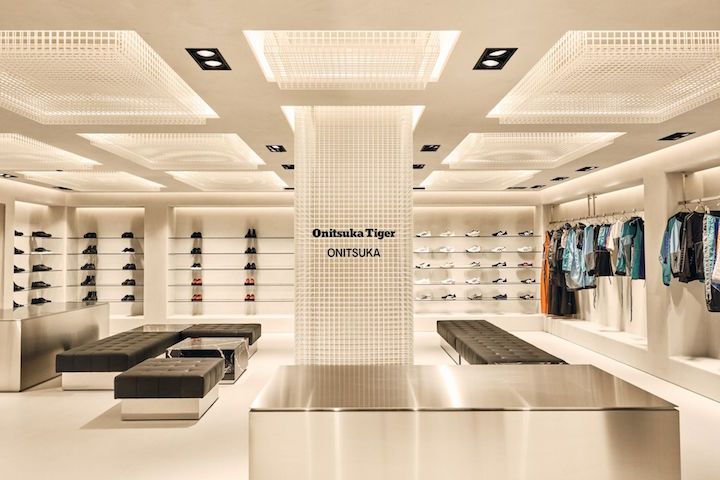 🔎 Better insights on activities performance 🚀 Higher store performance 🔥 5X ROI
Onitsuka Tiger boosts store performance and customer insights with Aura Vision's video AI platform
Onitsuka Tiger, a Japanese sports fashion brand by Onitsuka Shōkai, has partnered with Aura Vision, a video AI platform that provides in-store analytics using existing CCTV cameras.
Onitsuka Tiger needed a way to measure footfall and track user navigation throughout its stores to better understand customer behaviour and engagement with its unique products and offerings. A key requirement was to measure every zone within the store, as their current footfall counters didn't provide coverage beyond the entrances.
Aura Vision met the demands of Onitsuka Tiger by offering total privacy and ownership of the analytics using the CCTV cameras infrastructure. The team was able to calculate the number of customers in each area, the dwell duration and product/marketing engagement, which helped them to adjust the product display layout, test new products, optimize customer movement between departments and ultimately enhance consumer shopping experience.
Using Aura Vision's dashboard has become an important part in Onitsuka Tiger's data analysis and overall strategy. Trading teams have been able to pinpoint exactly which external factors are affecting store traffic and revenue. Marketing and store design teams gained insights into the direct impacts of their visual merchandising decisions and store layout initiatives. Store managers were able to take a proactive and predictive approach to staffing allocations.
Aura Vision is a video AI platform that helps retailers improve their operations by providing real-time visibility into store performance. Using existing security cameras, Aura Vision provides anonymous and detailed insights on customer experience, staffing, layouts, displays and marketing by tracking visitor demographics, movement and product engagement per location and over time.