18 Jan 2023
Omnichannel specialist OneStock pushes the boundaries of OMS with the launch of its BI Suite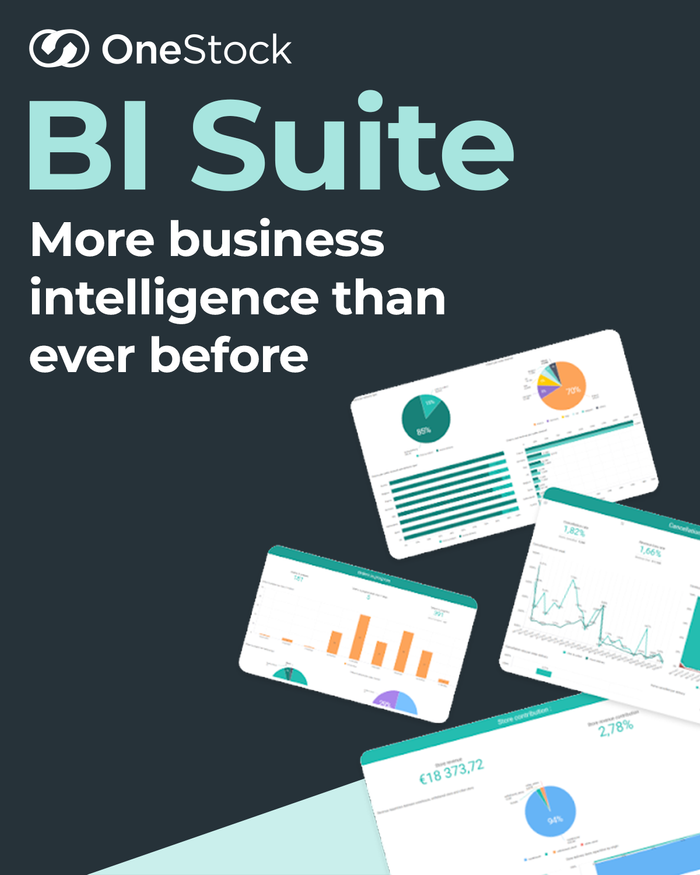 OneStock, the order management specialist, is launching its Business Intelligence (BI) Suite. With this solution, OneStock provides retailers and B2B players with a strategic management tool and actionable insights to maximise their potential. The BI Suite shares the key to understanding order processing and allows retailers to identify, in the blink of an eye, the levers they need to perform even better.
The OneStock BI Suite is a powerful omnichannel data analysis tool that enables merchants to better understand their business and optimise their entire omnichannel operations and execution.
With the BI Suite, OneStock opens the doors of its data-driven OMS to the retail, industrial and B2B industries. While most Order Management Systems on the market provide reporting screens, they do not cover the data modelling part of the business, which requires additional work for brands. Not so with OneStock. The BI Suite allows brands to get to the heart of the matter immediately: research, monitoring, revenue gains, and margin optimisation.
The BI Suite shares a number of indicators that quantify activity, analyse it from various angles, detect unusual behaviour or trends, and measure the impact of a change in configuration. It is a practical, ready-to-use tool that creates reports such as the cancellation rate report, which displays a level of detail never seen before - including rate of fully cancelled orders, rate of partially cancelled orders, reasons for cancellations and more.
To develop its Business Intelligence solution, OneStock relied on the experience of its Product, Onboarding, Support and Customer Success teams, all experts in understanding the challenges and objectives of omnichannel retailers. In addition, valuable feedback from its beta customers played a crucial role in the creation of the tool. Hafid Idoufkir, Supply and Retail Stock Manager at Petit Bateau commented "We can't work without it now, don't miss out!"
With this tool, OneStock confirms its position as a strategic partner and reaffirms the relevance of its solutions for the various business departments, thanks to extremely precise analysis reports that enable immediate action. Aurélie Launay Abert, Customer Success Manager at OneStock said "The BI Suite is THE performance-oriented solution at the heart of OneStock that focuses our knowledge of business needs and relevant KPIs."