18 Apr 2023
PIONEERING SMART LOCKERS OFFER UK'S FIRST MOBILE-FIRST, CUSTOMISABLE CLICK + COLLECT SOLUTION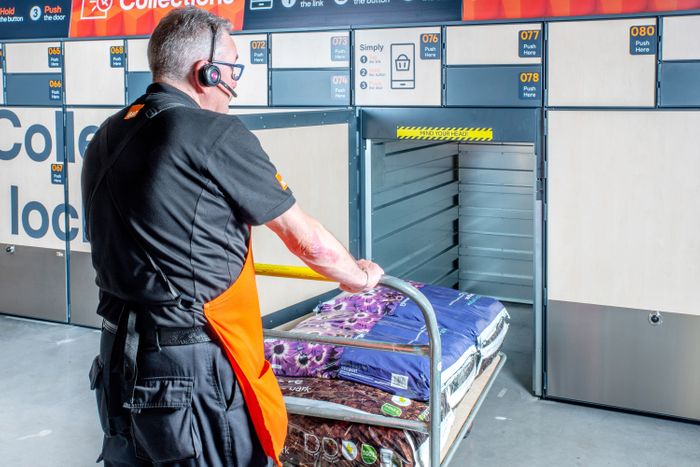 Pioneering technology company, Clix, has launched the UK's first mobile-first, fully customisable smart lockers, revolutionising the way in which retailers facilitate BOPIS (Buy Online Pick-Up In Store). The user-friendly solution simplifies the process of Click + Collect to enhance the experience for both retailers and customers.
The innovative new system allows retailers to implement a Click + Collect strategy that is custom-made for the exact needs and environment of their brand and product mix. They can provide their customers with most convenient way to collect their goods, while also maximising operational excellence through more efficient use of employee resource.
By utilising unique, mobile-first technology, Clix smart lockers allow autonomous customer collection via a branded SMS weblink without the need to wait at a desk, download an app, use shared keypads or scan a QR code. This eliminates customer queues, saves valuable time and effort, and provides a seamless journey from online purchase to in-store pick-up.
The removal of permanently manned Click + Collect desks means staff are no longer required to facilitate customer collection and can be redeployed throughout the store. The user-friendly admin interface requires minimal training and aids speedy order fulfilment, while integration with third-party software provides an on-demand customer assistance capability.
Clix works in collaboration with high street retailers, big box brands and trade merchants to provide a completely bespoke solution. The smart lockers themselves are modularly designed and fully customisable. The locker size, materials and branding can be adapted to fit the product range, environment and aesthetic of the individual retailer.
Built-in technology also provides real-time insights via a customised dashboard, showing customer feedback, behaviour and preferences. This can be used to inform future marketing and business decisions, as well as aiding inventory management and product offerings, reducing locker downtime and improving customer experience.
Clix smart lockers have been in development for 2 years, with soft launch trials already rolled out across several retailers, including B&Q's flagship Cardiff store. The tailor-made installation has already proven to be a success, with B&Q planning a phased roll-out of the system this year.
Clix co-founder Matt Cater says: "We saw a rapid rise in online shopping during the Covid pandemic and this is only set to increase further in the coming years. Clix aims to enable retailers with a digital and physical presence to align the two, offering a level of speed and convenience that rivals the dominant ecommerce giants.
"With our mobile-first solution, retailers can ensure that their Click + Collect process is as smooth as possible for customers, while also creating a future-proof and market agile BOPIS solution that keeps bricks and mortar stores well and truly in the retail mix."
For more information and to find out how you can collaborate with Clix, visit www.clixltd.co.uk.