18 Apr 2023
Revolutionize Your Retail Business with IPIS+: The Ultimate Tailor-Made Software Solution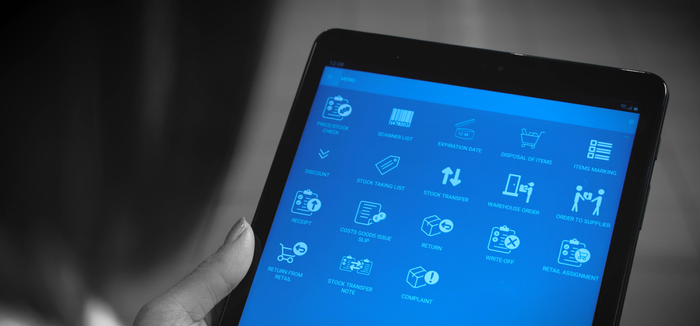 Choose one or more applications from the IPIS+ module and tailor solutions to suit your business
Are you a retail business owner struggling to manage your sales processes efficiently? Do you want to increase your productivity and gain a competitive advantage in the market? Look no further than IPIS+, the tailor-made retail software solution by PIS.
IPIS+ is an integrated software solution that can help you optimize your business processes, increase productivity, and gain a competitive advantage. This solution is fully-adaptable to your business needs and vision, making it custom at every level. With over 12 thousand active users and 30% of FMCG retailers in Croatia using IPIS+ daily, this solution has already proven its effectiveness in the market.
One of the key benefits of IPIS+ is its tailor-made nature. You can choose one or several applications from the IPIS+ module and tailor solutions to suit your business needs. This ensures simpler and more efficient management of business processes such as finance, procurement, sales, in-store operations, and more.
The system is centrally manageable, with the possibility of defining company structure settings and attributes of all objects in the system. The central instance distributes this data to all retail stores and collects the results of all business processes. This means that you can manage all your retail operations from one central location, saving time and increasing efficiency.
IPIS+ module includes Mobile Back-office Operations Management, shortly MobileBOOM, a solution that covers all store back-office activities on your mobile device. This solution enables employees to perform activities directly on the shop floor, providing them with more time to engage with customers. With Mobile BOOM, you can handle back-office activities in real-time, making your business processes efficient than ever.
IPIS+ also contains a mobile Point of Sale (POS) solution for easy and efficient payment processing on-the-go.
IPIS+ offers a Sales Analytics, dashboard application and analytics tool designed to show sales in real-time by retail location, shopping cart size, number of customers, and much more. With this tool, you can generate insights from sales data, trends, and metrics to set targets and forecast future sales performance.
In addition to the IPIS+ solutions, or completely independently, you can choose a MIS BI solution. It is a information system used for decision-making and the coordination, control, analysis, and visualization of information in an organization. This system provides all the necessary reports on operations for management in a company at a strategic, tactical, and operational level. The main purpose of MIS is to extract data from varied sources and derive insights that drive business growth.
If you want to increase your productivity, optimize your business processes and gain a competitive advantage in the market, IPIS+ is a solution for you. With its tailor-made functionalities, mobile solutions, and powerful analytics tools, IPIS+ is the perfect choice for any retail business.