What role do mobile apps play in retail?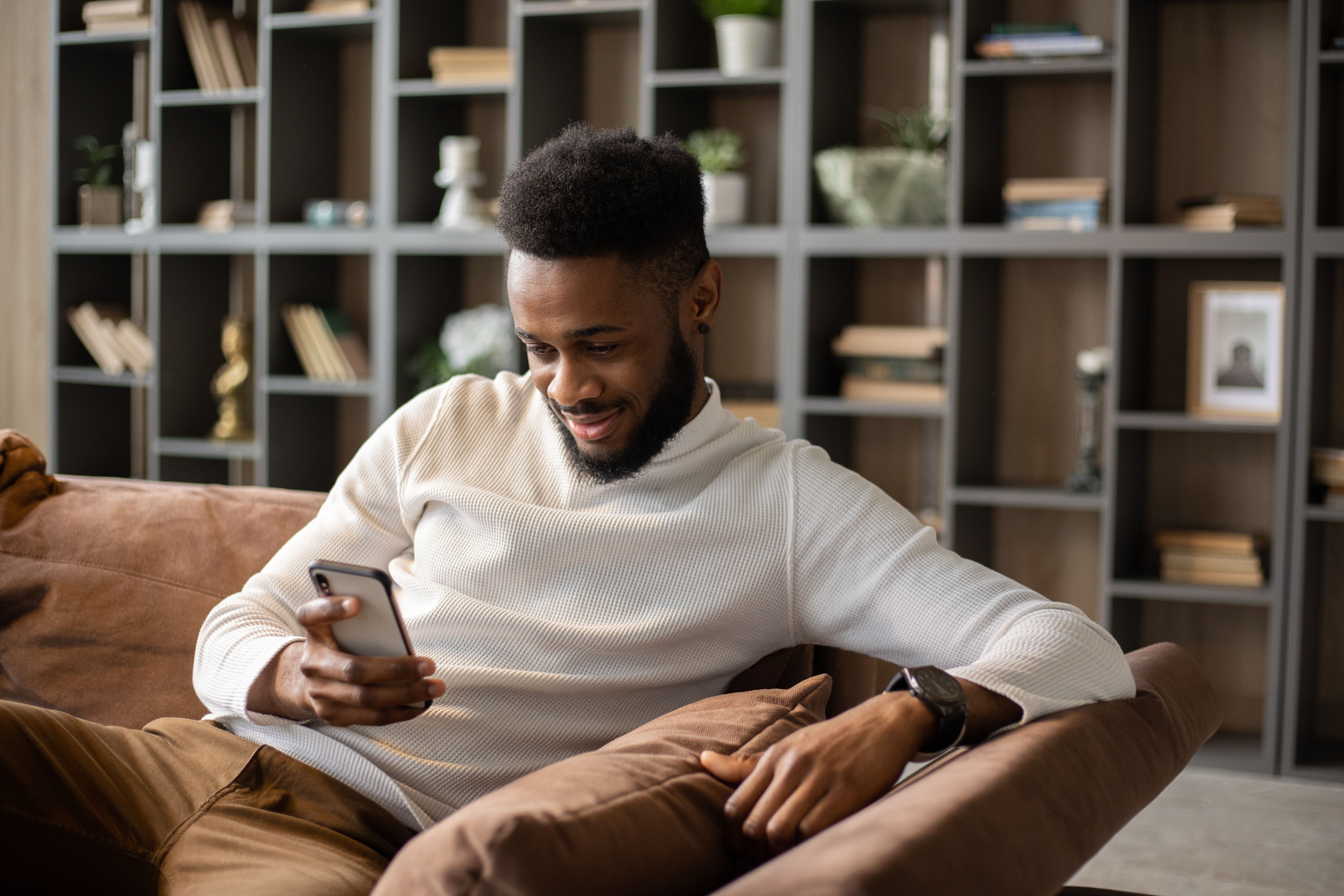 Retail has changed with consumers jumping between online and offline more than ever before. We look at how apps are being used to shape the digital high street and where they are most likely to help rather than hinder.
Apps are an intrinsic part of the retail experience and those with the most joined-up journeys are winning. But deciding how digital and in-store experiences should successfully coexist is not easy.
There's no doubt a considered, high performing native app can drastically improve customer experience and therefore positively impact sales. Just ask the supermarkets.
Supermarkets to the fore
A look at the top-rated retail apps for both iOS and Android shows supermarkets accounting for nearly 20% of the top 50, which is a list including online retail giants like Amazon, SHEIN and eBay.
But it should come as no surprise that supermarkets are faring well with their digital products. It's been a boom period.
Last month Tesco announced its pre-tax profits had doubled to a staggering £2.2bn for the last financial year. And while its online share of revenue dipped by 1% from a peak of 15% from the previous year, it's still up from the pre-pandemic level of 9%.
Supporting those sales is the Clubcard programme, which can now boast 20 million households in the UK, 6.9 million of which regularly use the app. Tesco is also reported to be putting its digital platform at the heart of reinventing its supplier strategy by offering suppliers more targeted ways to market their products.
Supermarket success in mobile retail is also because apps play perfectly for the category, which is all about regular purchases, driving value and receiving tailored offers. But what about retailers operating where repeat visits are less frequent, the price point is higher and loyalty is lower?
Digital up, in-store down? Or the other way round?

For other big, high street names it can be less straightforward to nail down exactly what role an app should play in their customer journeys.
This chart shows the top 10 online consumer electronics stores in the UK in 2020. Amazon is unsurprisingly miles in front at $4,956m, while John Lewis is in eighth place at $284m. The British retailer has experienced digital growth in the last year with 67% of sales online compared to 42% pre-pandemic and more than a fifth of those (23%) are via its app, which is an increase of 14% following an overhaul. The closure of a distribution centre and eight stores now puts the number of John Lewis shops in the UK at 34.
Conversely, Amazon is all about its app and has very few bricks and mortar stores. Although the first Amazon 4 Star store opened to much fanfare in Bluewater last year, it has already since closed down, with the tech giant now focusing its store efforts more on groceries.
With the likes of Amazon and John Lewis continuously adjusting and finding their way, their approaches illustrate the challenges facing all retailers in trying to create in-store and online experiences which seamlessly coexist.
This article from Google suggests there are three main areas where mobile apps can help: substitution - ensuring increased customer satisfaction; augmentation - reducing wait times and managing orders; and innovation - introducing features which help customers do things they might not otherwise be able to.
Solving an existing problem

Essentially the starting point has to be focusing on solving an existing problem, rather than just having an app for the sake of it. Utility is king and this rings true with the work Apadmi has delivered for its retail clients.
In terms of substitution, the Co-op app was created to provide customers with an easier way to manage their membership and redeem rewards in store. A digital version of the reward card in the app has replaced paper vouchers, small basket sales online are up and the return on investment in the app has been seen directly at the tills.
Augmenting existing journeys has become ever more important as social distancing meant customers needed new ways of accessing existing services. A new feature implemented in the Domino's app enabled customers to select In Car Collection and have delivery direct to their car timed for when they arrived to pick up their order.
Innovation of course has to play a part and the Hey Pharmacist app is at the forefront of delivering a better digital experience for local pharmacies, helping them to not only compete online but also bring customers back into stores. It enables prescription orders 24 hours a day year round and by connecting with the NHS Spine portal, customer requests drop directly into the GP workflow saving time and facilitating real-time order progress.
Other considerations include the way finance and payment can be facilitated in-app. The rise of easy credit from the likes of PayPal and more recently Klarna is making lives easier for the customer. It also means valuable customer data is being hived off by third parties if the journey is web-based and outside a logged-in environment.
"Clearly technology can be used to enhance in-store experiences, even for something as simple as finding what you're looking for," says Apadmi's Head of Product Rebecca Stephenson. "Many big retailers are using stock inventory apps for staff to help people find what they need, but if the data is there why not put it directly in the hands of the customer?"
Buying habits which have been accelerated over the last two years aren't disappearing as the threat of the global pandemic recedes. This McKinsey Retail Report suggests that: "E-commerce, other digital and contactless services - including curbside pickup - are also seeing much higher adoption rates. While some of these habits are seen as a work-around to the crisis, many at-home solutions to regular activities will likely be adopted for the long term."
Ever present in people's pockets

Done well, an app can support, augment and improve both on and offline retail experiences and with the backdrop of global inflation and the rise of the cost of living, that's never been more important.
The combination of customer knowledge, the power of push notifications and the ability for retailers to have a permanent presence in people's pockets, meaning app development should be pivotal in shaping what the digital high street looks like. But they have to also complement existing sales channels, solve an existing problem and above all be useful.
If you'd like to talk more about how digital products might be able to help your business, we'd love to hear from you.