24/7 International IT Help Desk Support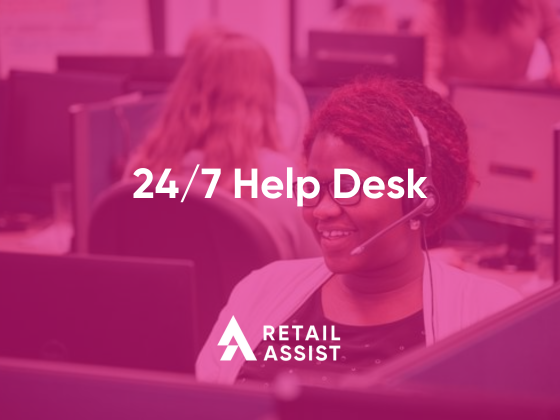 Whether it's through our proactive tracking of your stores' tills, often noticing problems before your staff do or through accessing our help whenever it's needed, we're all about a hassle-free experience.
Whilst we're proud of our impressive call stats, we're most proud of the calls we prevent in the first place. Our main aim is to prevent something going wrong in the first place, meaning that whatever happens, we'll keep you trading!
---
Tailored IT support to suit your needs: Whether it's looking after your entire IT function or managing specific areas, we offer IT helpdesk services that work for your organisation.
Out-of-hours service desk: Our flexible support means we can be there when your in-house teams aren't – whether that's evenings, weekends, or holidays, we'll work with you to ensure consistent service delivery after hours.
Helping to keep you trading: We're a technology business and our focus is on delivering helpdesk support for future trading requirements. We can utilise key data from machines on your sites and contextualise it with local event information, weather reports and social media feeds to prioritise your fix based not only on store location, but also of its importance to you.
Proactive IT monitoring and response: The real value is the calls you don't need to log. Our dynamic approach identifies problems before they occur. We use intelligent algorithms to provide the most appropriate response and provide a fix, sometimes without anyone even picking up a phone, or spending time away from serving your customers, to maintain and provide the best possible in-store experience.
---
Why choose us as your Help Desk support partner?
We're here to provide the best possible experience for your teams – and your customers.
Over two decades of IT support experience
A central point of contact for all IT issues
Complete ownership of all requests through to resolution
Year-round, 24/7, multilingual service
Customer experience is at the core of all we do
Support for home, office and on-premise employees
Trusted by major brands including Ted Baker and Pizza Hut
Award-winning, including SDI Best Customer Experience 2019