refive Capture: In-Store Customer Data Capture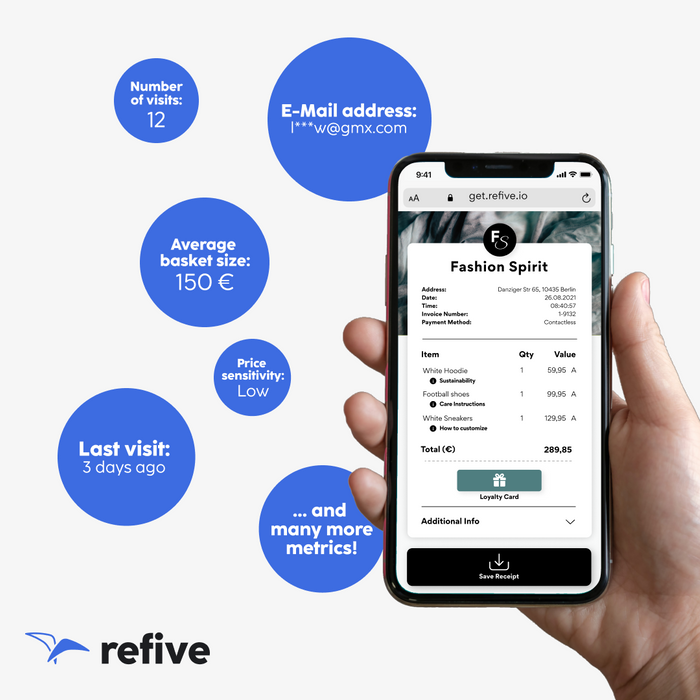 Here's how it works:
refive's unique QR & NFC based touchpoints in your store allow customers to interact with your store and products digitally without apps or sign-ups

Customers use the touchpoints to access store WIFI, daily offers, information about products or their digital receipts.

Our omnichannel tracking system anonymously identifies and tracks each interaction collecting contact data, behavioural insights, purchase data, feedback, marketing opt-ins and more.

Unique zero- & first-party data specific to your in-store customers is now available to use.

API-based architecture and existing integrations with Emarsys, Salesforce, Dynamic Yield and various other CDPs and CRMs mean your customer data is now available to you right where you need it any time.