FlexiPole Payment Terminal Stands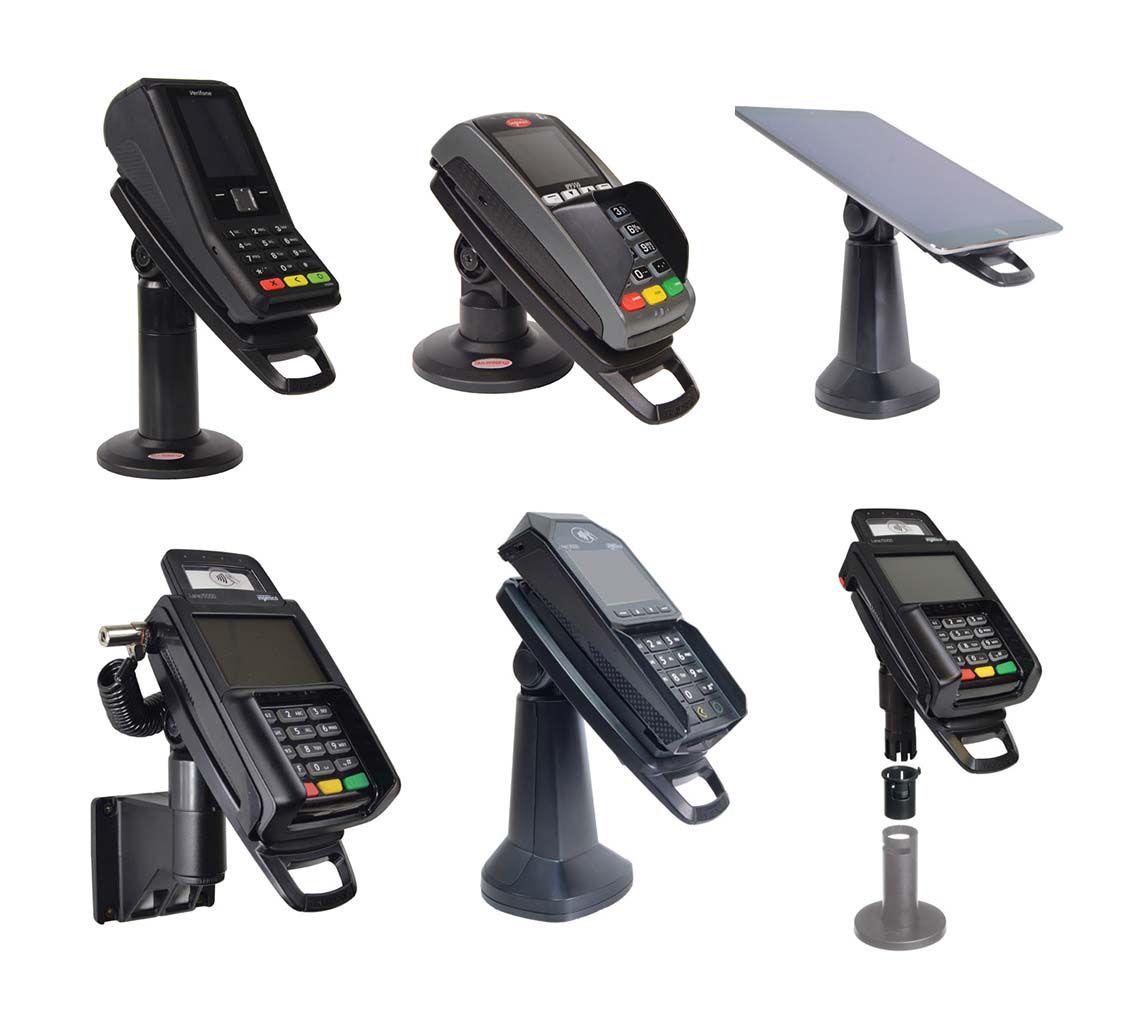 With contactless payments and self-service checkouts having become an integral part of the retail landscape, customers have increasingly come to expect an easy, accessible and seamless checkout experience.
When it comes to creating this frictionless experience, the mounting of payment devices is a crucial step. By using a FlexiPole Stand from ENS, you can comply with accessibility and disability laws whilst also protecting the terminal against theft, substitution or accidental damage.
By securely mounting your payment device with a FlexiPole Stand, you can easily maximize terminal uptime, improve productivity at the point of payment and achieve an organized, clutter-free checkout environment for both customers and staff.
Protect your payment device from damage, theft and criminal interference, increasing up-time
Future proof – if you change your PIN Pad, you only need a new back plate– no need to change the stand
Quick Release, Locking or Tethered options for further security
Helps you to comply with accessibility/disability regulations and PCI DSS/P2PE security requirements
FlexiPole stands is exceptionally strong and durable, yet lightweight for shipping