refive 360: Omnichannel Analytics & Customer Insights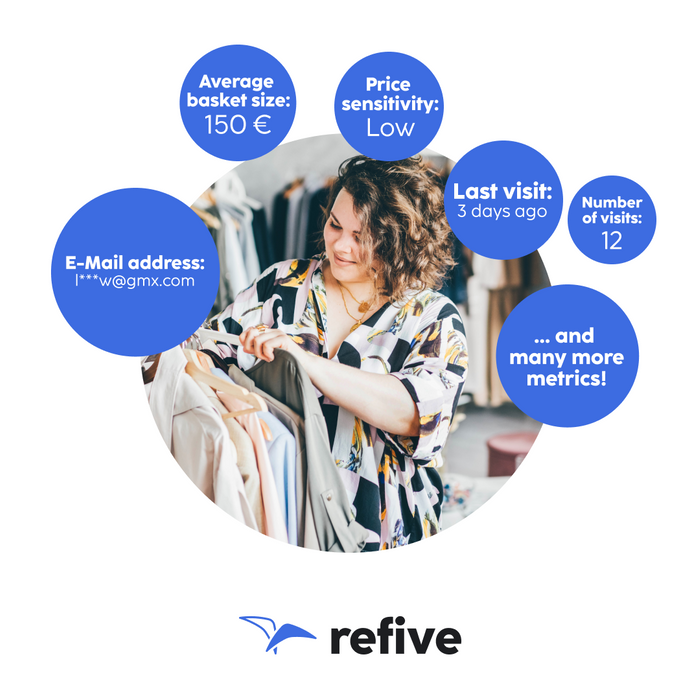 Here's how it works:
refive combines all data captured in-store with data from online channels to create a 360-degree view of the customer and their omnichannel journey

Use our existing integrations with leading e-commerce platforms such as Shopify, Salesforce Commerce Cloud and analytics and personalisation tools such as Dynamic Yield, Google Analytics

Personalise discounts and pricing based on customer price sensitivities and product preferences to increase share of wallet.

Target communications and incentives to reduce churn and increase purchase frequencies.

Improve understanding of store-level demand by aggregating behavioural data across all customers shopping there.