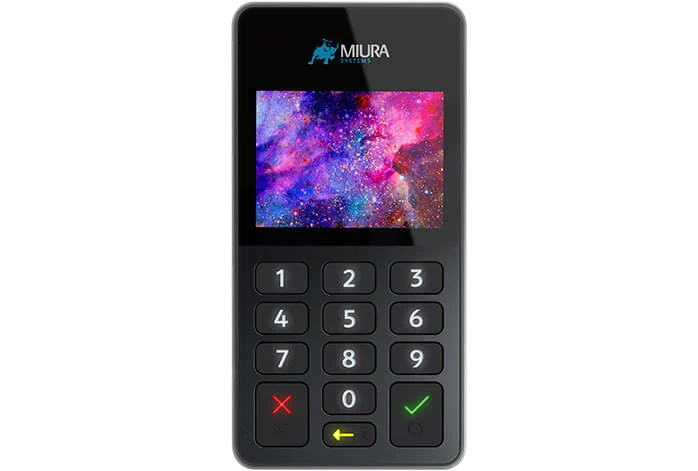 The Miura M020 is a new leading-edge solution that empowers retailers through a single hardware integration to roll out payments across even the most challenging POS environments. By giving you a single device, one API and a simple way of configuring this solution with innovative plug and play peripherals, you can now deliver enhanced payment services to merchants across all retail verticals.
As one device, the M020 fits all retail POS environments and, more importantly, optimizes both technical and operational investments as it only needs one development API. This delivers unprecedented benefits by standardizing both integration and certification processes. Retailers also benefit by having a seamless staff experience and reduced operating costs, as a result of the ability to provide a singular set of training and support services.
The Miura M020 is perfect for all in store environments, from traditional in store fixed PED right through to table-side, queue busting and even mobile where enterprise level solutions are required – bringing down costs and guaranteeing a swift return on investment. And, with standardized API and architecture, the M020 simplifies and speeds up integration with existing and new systems.