MM-1000 - Modular Mounting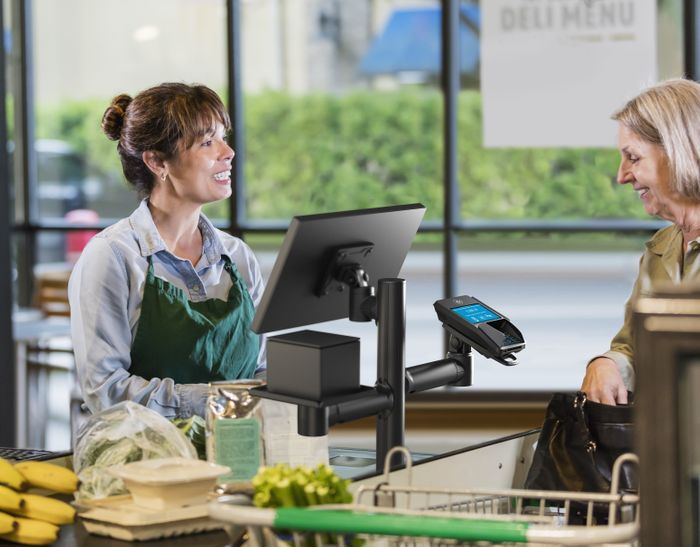 The challenge for retailers, warehouses and distribution centers when implementing technology is how to maximize limited space to mount that technology, while ensuring it is ergonomic and easy to use. Installed modular mounting solutions are regularly upgraded to utilize new technology, however the user often has no choice on where they can source this upgrade.
The exciting news is that the MM-1000 Modular Mounting solution from Havis gives the user complete solution options to manage the space at their checkout or workstation and also to upgrade existing installations.
The MM-1000 Modular Mount incorporates a new generation of engineered materials for a durable & strong, yet modern looking POS solution. Designed to be great value, easy to order, install and upgrade.
MM-1000 - Key Features:
Uses the latest Engineered Polyamide Alloy materials for durability and industry leading design for today's markets.
Innovative cable management that is an industry first to hide and protect cables.
Offers a cost-effective solution for upgrading existing Pole based POS systems and workstations.
The Havis Pole allows full range of Device Installation heights on all four sides.
Tool-less tilt tensions adjustments on your Payment Terminal Mount.