refive Engage: In-Store & Post-Purchase Customer Engagement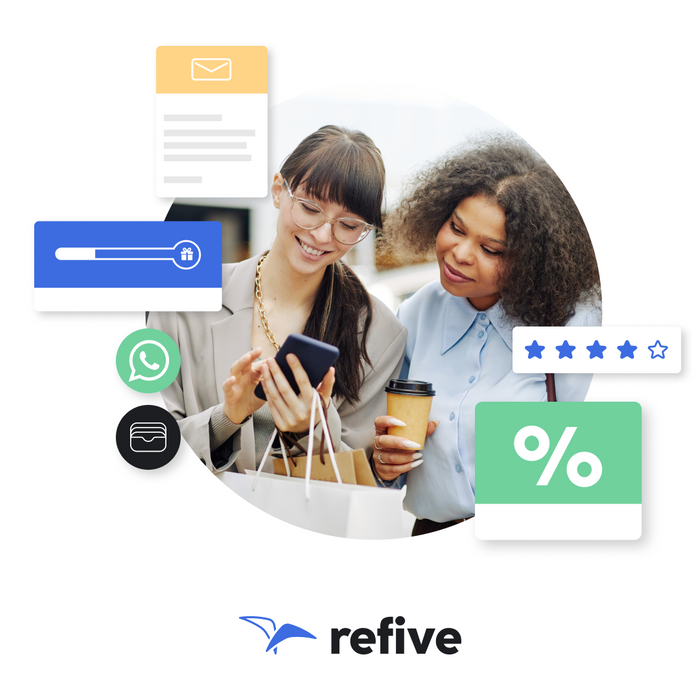 Elevate the in-store experience by offering convenience, value and information through a digital check-in, product QR codes and digital receipts.

Deliver hyper-personalised special offers, show additional product-, store- or brand information or convert customers to your digital offerings such as apps, loyalty programs and more.

Boost brand affinity through personalised engagement between visits, leveraging wallet pass push notifications, geotargeting, emails or whatsapp messages designed to trigger the next online or offline purchase.

Deliver seamless omnichannel experiences that delight your customers.