Retail ERP Software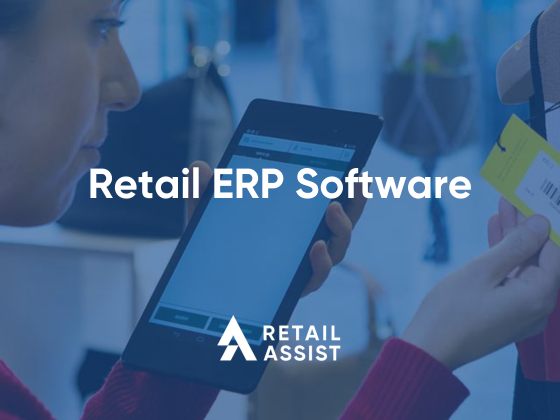 Revolutionise your supply chain with our retail ERP software, Merret Pro. Streamline your operations, improve inventory accuracy, and enhance the customer experience.
---
Merret Pro is designed and developed for the demands of modern retail
Stock where you need it, when you need it: Simplified allocation, with up-to-date information to ensure products are allocated accurately to the right place at the right time, with faster stock processing and replenishment capabilities.
Improve inventory efficiency: Maintain optimal inventory levels with intelligent algorithms to automatically move stock between distribution centres and stores, with user-defined stock levels to prevent overstocking, leading to higher sales and reduced markdowns.
Flexible and efficient purchase order management: Handle all aspects of purchase order management; from raising purchase orders to flexible PO management, with customisable safeguards and integration with major providers. The system provides automatic calculation of freight and duty, financial commitment data output to WSSI, and the ability to manage large commitment agreements with suppliers.
Error-free precision and streamlined warehouse operations: Unify the movement of stock in your warehouse from intake to despatch, with maximum accuracy and real-time visibility. Merret Pro's WMS includes pick accuracy checking, full audit and ad-hoc stock checking, and a fully integrated supplier management system for greater operational and financial control over suppliers and third parties.
Maximise full price sales: By recognising the right time to markdown or offer promotional discounts, Merret Pro offers dynamic pricing and promotions to maximise sales and improve margin control. It offers a global pricing engine, supporting standard, promotional and markdown pricing across all selling channels.
---
Real-time stock visibility: With a single, real-time view of your entire inventory across all channels, you can make informed decisions on stock ordering and allocation to avoid stockouts.
Integrations with industry-leading platforms: Merret Pro seamlessly integrates with industry-leading marketplaces, fulfilment partners and business intelligence tools including Shopify, Sorted and Microsoft Power BI.
Smart stock allocation: Merret Pro's intelligent algorithms ensure that stock is logically sourced from the most cost-effective and appropriate location.
We'll grow with you: Merret Pro is designed with retailers, for retailers. Whatever your growth plans are, we can scale the solution to work for you.
Support for your global estate: No matter the language, currencies, or time zones, we speak the lingo. It also includes zonal pricing modules for international timed promotions.
Enhance the customer experience: With accurate visibility across your supply chain, you can ensure that products are in stock and delivered on time, providing a consistent and integrated shopping experience across all channels and maximising full-price sales.