Scanbot Barcode Scanner SDK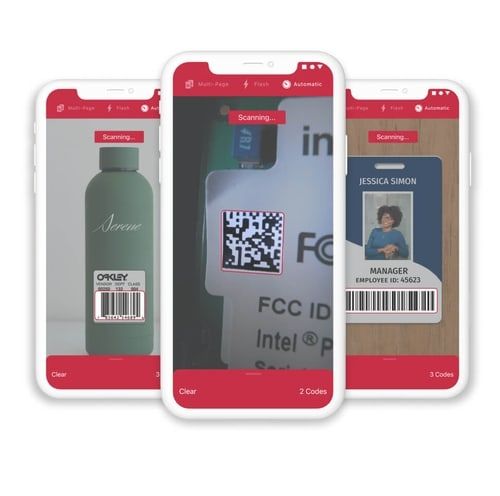 The Scanbot Barcode Scanner SDK is an easy-to-use, fast, and reliable solution for all your barcode scanning needs. Thanks to our developer-oriented solution and support, you can integrate the Scanbot SDK into your mobile or web apps within just 1 week.
The Scanbot SDK comes with...
... a 0.2 seconds barcode detection speed, that will "WOW" your users.
... a fixed pricing model, which eliminates any variable costs and gives you absolute planning security.
... three different scanning modes, that enable you to perform single scanning, consecutive scanning, and simultaneous scanning of barcodes.
---
Capabilities at a glance:
The Scanbot SDK enables your users to scan barcodes in all conditions:
Low background contrast
Any angle
Tiny barcodes
Poor lighting
Corrupted and blurred barcodes
Possibility to scan from distances >1 m