Tax Free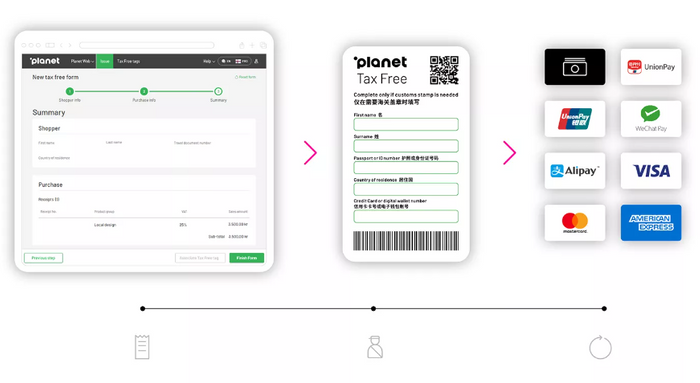 All-in-one payment solution
Digital VAT Refunds. We issue, validate, refund and assist to improve the Tax Free shopping experience you deliver to your customers.
Multiple refund options
We manage over 600 refund points across more than 30 countries and provide eight different refund methods.
Instant in-store refunds
No more waiting for forms to be export validated - with Planet software refund and deductions happen immediately, in-store.