Technical Support Services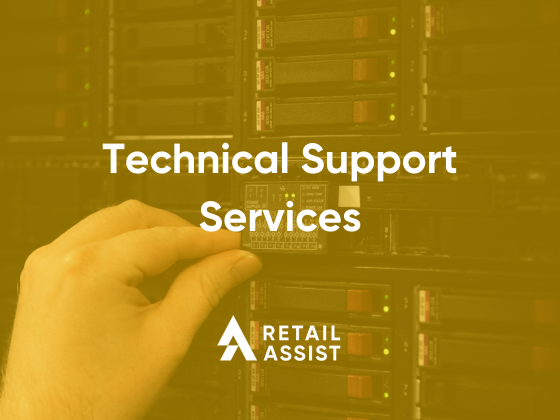 We're firm believers in staying ahead of the curve when it comes to the changing IT infrastructure landscape. That's why our Technical Support Services are designed to help businesses innovate with technology, improve processes, and enhance customer experiences.
Whether your IT infrastructure is on-premise, cloud-based, or hybrid, our experienced team is here to provide the tailored support you need to keep your business operations running smoothly. From maintaining and updating legacy systems and software, to ensuring the stability and performance of your IT infrastructure, we're here to keep you trading – no matter what.
With our wealth of experience and knowledge in hosting, project work, monitoring set-up, server maintenance, and supporting both on-site and remote environments, you can count on us.
---
Managed IT Services: Get the performance and stability you need with 24/7 proactive monitoring, backup, and networking support across a variety of systems including Wintel, Linux, AIX and IBM Power Systems.
Cloud Solutions: We'll maximise cloud solutions to provide a secure and reliable platform, complete with migration, monitoring, ad-hoc deployment, and troubleshooting services.
Digital Transformation Services: Ready to futureproof your business systems? We'll work closely with you to understand your needs and build a tailored roadmap to adapt existing systems or implement new technologies.
Disaster Recovery: Don't wait for it to all go wrong. Disaster recovery planning and testing ensures a smooth recovery of business-critical systems should the worst happen.
Technical Project Management & Implementation: A server upgrade, network overhaul or even firewall replacement? We've got it covered.
---
Why choose us as your Technical Support Services partner?
Over two decades of IT support experience
We're here to support you day and night
Access to specialist knowledge, skills and advice
Bespoke solutions designed around your goals
Proactive monitoring to prevent issues from occurring
Customer experience is at the core of all we do
Trusted by major brands
Support across your entire IT infrastructure