The Volumatic Range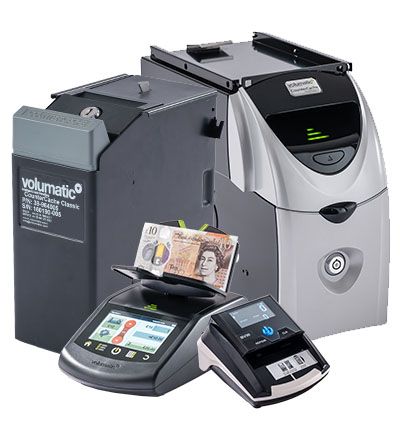 Volumatic offer a range of solutions to help count, protect and validate cash to make cash processing easier and more efficient for retail businesses. Our innovations are designed to help every process in the cash handling process, so businesses can find the right tools for their specific needs.
Our range includes;
The CountEasy range for count-by-weight cash counting
Friction note counters, ideal for self-fill ATMs
Secure cash trolleys to transport cash
CounterCache POS solutions to protect cash and keep them secure
Forgery detectors that follow Bank of England's Framework to reject all known forgeries.