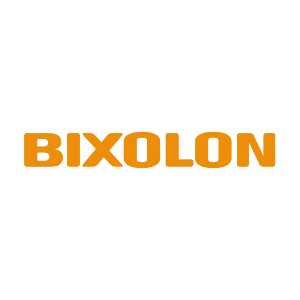 BIXOLON
Stand: 6C20
| Click & Collect Solutions
| POS Payments
| EPOS Solutions
| Packaging & Labelling Solutions
| RFID Tracking
A Better Solution for your Business™
BIXOLON is a global manufacturer of advanced POS, Label, Mobile Printers and portable printers, offering both exciting and innovative printing technologies for some of the biggest names in Retail, Hospitality, Healthcare, Transport & Logistics and Government for the past 20 years.
Our award-winning devices set new standards in printing technology due to their speed and reliability. Enabling businesses to improve their productivity thanks to our printer's extensive value-added features and technical assistance.
Supporting the latest connectivity technology including USB, Wi-Fi, Bluetooth, Ethernet, Serial, and Parallel. Our devices are fully compatible with market-leading programming languages and software platforms.
Address
Tiefenbroicher Weg 35
40472 Nordrhein-Westfalen
Düsseldorf
Germany
Videos
BIXOLON is a leading global manufacturer of innovative, advanced printing technologies including point-of-sale receipt, label, Auto ID and mobile printers for a wide range of environments.