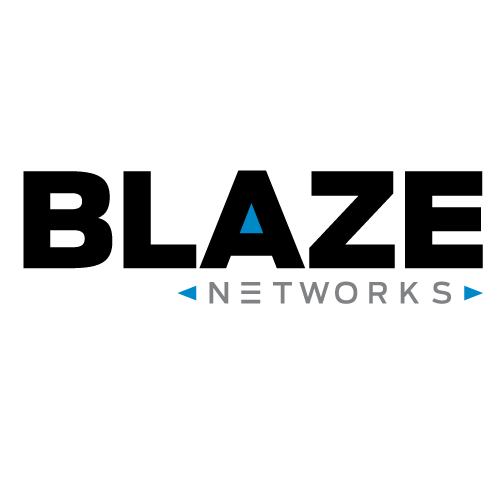 Blaze Networks
Stand: 6H30
| Networks & Connectivity
| Security Compliance
| Business Continuity Solutions
| Cloud Solutions
| Connectivity
| Help Desk Service
| Hosting Services & Solutions
| Implementation Service
| IT Infrastructure Management & Security
| Outsourcing/Offshoring

Blaze Networks are a security-focused Managed Services Provider delivering communications and IT services to businesses across the UK.
As an MSP (Managed Services Provider), with particular expertise in supporting the IT and network needs of Retailers, Blaze Networks provides SMEs and large organisations with a complete, secure, managed solution, tailored to your specific networking and IT needs. We design, build, and manage bespoke solutions to match your specific needs and the digital evolution of your business.
Blaze can support the complex network infrastructure and IT requirements of businesses of all types, including:
Large multi-site businesses
Retailers with significant cloud-based systems
Companies wanting to improve the performance, cost-effectiveness, and/or security of their existing networks (including protection against DDoS attacks),
Businesses needing to improve WiFi connectivity in stores or warehouses
Retailers needing to improve security of their Operational Technology such as CCTV and access systems
Companies with a hybrid workforce / staff working remotely
Blaze have an extensive range of skills-based accreditations, including being an Advanced Fortinet Partner and a Microsoft Solutions Partner and Tier 1 Microsoft Cloud Solutions Provider (CSP).
We specialise in:
Secure Private Networks (both MPLS and SD-WAN)
The Fortinet SD-WAN and Security Fabric platforms
Cybersecurity, including DDoS Protection
Cloud hosting of IT infrastructure
Microsoft Azure and Microsoft 365 including Teams and Teams Phone System.
Established in 2002, Blaze is owned and managed by the original founders. We are fundamentally a customer and service-focused organisation, dedicated to ensuring our customers' networks and IT systems are highly dependable, secure, agile, & cost effective.
Address
Winterton House
Winterton Way
Lyme Green Business Park
MACCLESFIELD
Cheshire
SK11 0LP
United Kingdom