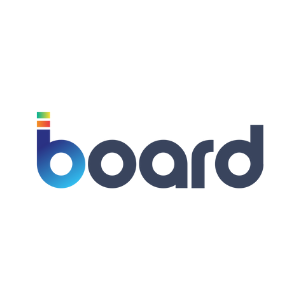 BOARD
Stand: 6C10
| Forecasting
| Merchandise Management & Master Data Management
| Merchandise, Content & Assortment Planning
| Allocation
| Inventory Management
| Replenishment
| Product Lifecycle Management
| Price Management & Optimisation
| EDI
| Cloud Solutions
Board's Intelligent Planning Platform delivers solutions that help over 2,000 organizations worldwide plan smarter — enabling actionable insights and better outcomes. Board helps leading enterprises discover crucial insights which drive business decisions and unify strategy, finance and operations through more integrated and intelligent planning to achieve full control of performance. Partnering with Board, global enterprises such as H&M, BASF, Burberry, Toyota, Coca-Cola, KPMG, and HSBC have digitally transformed their planning processes.
Founded in 1994, and now with 25 offices worldwide, Board International is recognized by leading analysts including BARC, Gartner, and IDC.
Products
Videos
Navigating modern retail is challenging and requires an agile approach to planning. With Board, you can achieve smarter merchandising and more effective replenishment, all within a single platform.