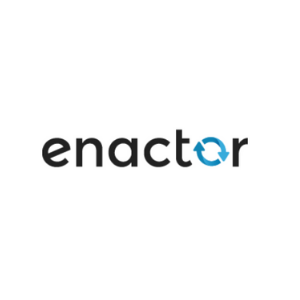 Enactor
Stand: 6C58, 6J49
| Click & Collect Solutions
| Inventory Management
| Gift Card Solutions
| Omnichannel Payments
| POS Payments
| EPOS Solutions
| Inventory Management
| Self-Checkout
| Smart Labels/RFID Tags
| Store Back Office
Enactor is the most flexible architecture in retail.
It's a world-class, omnichannel POS application suite that enables large retailers to deliver high level customer experiences.
Our powerful platform connects seamlessly with all customer-facing devices and channels, removing that age old conversation around 'Build VS Buy" store applications.
We are the only MACH Alliance member to provide best of breed POS solutions into stores for retailers who are seeking independence and power to innovate quickly and develop new applications and features to meet market and customer demands.
Address
Enactor House
Enactor House
1 Bluecoats Avenue
Hertford, Hertfordshire
SG14 1PB
United Kingdom