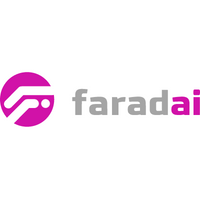 Faradai.ai
Stand: DZ3
| Big Data Analytics & Insights
| Business Intelligence
| Green/Sustainable Products/Solutions
| Discovery Zone
Faradai is a global software company helping organisations collect, report and reduce their energy and emissions data. Trusted by organisations including IKEA, Gap, Zara and Pepsico, we are on a mission to help organisations accelerate their Net Zero journey through the use of our platforms.
Faradai Sustain
Our carbon accounting platform solves the problem of managing the large volumes of information involved in measuring scope 1-3 emissions. Accurate calculations are ensured through data validation, software integrations and easy access to emission factor libraries. Target setting, reporting and off-set modules provide an end-to-end carbon management platform.
Faradai Energy
Our energy monitoring and analytics platform gives complete visibility of all your energy, allowing you to take data driven decisions. The platform helps you identify excessive consumption and abnormal power quality as well as monitor critical energy infrastructure like HVAC and solar PV. Specifically designed to capture a wide range of data formats Faradai Energy can operate as your single monitoring tool or complement existing systems and supports you to improve efficiency and reduce costs and CO2.