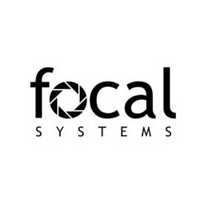 Focal Systems
Stand: 6A36
| Product Search & Discovery
| Labour Scheduling
| Forecasting
| Allocation
| Inventory Management
| Replenishment
| Automation
| Scanners/ Hand-Held Terminals
| Inventory Management
| Stocktaking

Focal takes the power of self-driving cars and unleashes it to automate and optimize stores, from inventory management, supply chain management, category management, e-comm management, labor management, and more. FocalOS is the most comprehensive, hardened, and proven AI-based operating system for brick and mortar retail.
Videos
Francois Chaubard, Focal Systems founder and CEO, joins "The Exchange" to discuss how his business uses AI to automate reordering goods for retailers.
News
Francois Chaubard, CEO of Focal Systems, details how challenges in the retail industry necessitate that grocers and retailers adopt new technology.

The article details how Walmart Canada is investing in the latest retail tech and the benefits it will bring to their customers and store associates.