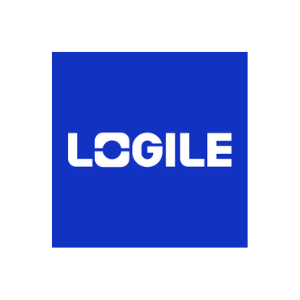 Logile
Stand: 6D10
| Sensory Trackers
| Labour Scheduling
| Task Management Systems
| Time & Attendance
| Workforce Management
| Inventory Management
| Implementation Service
| Independent Consultancy
| Inventory Management
| Inventory & Order Management Systems

Retail is Constantly Evolving
Your brick-and-mortar stores are no exception. As consumers seek a more personal and streamlined experience, the pace of change within our stores and for frontline colleagues has never been greater.
Logile is the leading retail store planning, workforce management and execution and Food Safety provider. Our proven AI, machine-learning technology and industry leading industrial engineering services help streamline store process, optimise the planning process, maximise colleague productivity and support colleagues in executing right, first time.
Retailers worldwide rely on Logile's intelligent, fully mobile solutions to optimise their:
Labour Planning: Streamline your store processes and build accurate labour standards, labour models, forecasts and budgets. A fully integrated solution that allows you to model change for the future
Workforce Management: Manage the heart of your business—your people—with the best demand planning, task-based scheduling, time and attendance, colleague self-service, and health scanning solutions
Execution: Execute your plan and readjust in real time with mobile communications, task and food safety management, KPI dashboards, exception management, reforecasting and reporting.
Gain the Advantage with The Logic of Labour. Beyond workforce management—complete store planning and execution solutions.
Make sure to visit Logile at stand 6D10.
Products
Optimally manage your most important resource to improve costs, service and retention. The intersection between planning and execution, workforce management gets straight to the core of your business: ...
News
Logile, Inc., the leading retail labour planning and workforce management provider, developed in collaboration with Schnucks Markets, Inc., "Schnucks Flexforce."

Schnuck Markets, Inc. completed the company-wide implementation of Logile's Workforce Management solution suite.