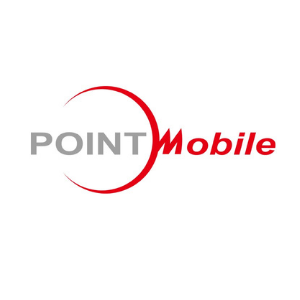 Point Mobile
Stand: 6C30
| Inventory Management
| Smart Labels/RFID Tags
| Inventory & Order Management Systems
Founded in 2006, Point Mobile is one of the fastest-growing enterprise device manufacturers in the world. For years, we have designed and built OEM and ODM products before we established our own brand of devices in 2013. We offer a full range of handheld mobile computers, rugged smartphones, mobile POS devices, healthcare terminals, RFID readers, and portable Bluetooth scanners, as well as business solutions such as the EmKit that provides a variety of business productivity and management tools.
As opposed to most other larger manufacturers, we do everything in-house: building our devices vertically which guarantees high product quality and fast turnaround times, a strategy proven successful by the company's rapid growth.
In 2020, Point Mobile became the first South Korean company in the enterprise mobility industry listed on the stock market, while we continue to expand our business and portfolio.
Address
9F Gabeul Great Valley
32, Digital-ro 9-gil
Seoul
08512
Korea, Republic of
Products
PM75 is Wi-Fi 6 ready and maintains a light and ergonomic body with a 5.45in screen, running on the latest Android 11 operating system. It is extremely rugged and survives drops from 1.5m to concrete ...