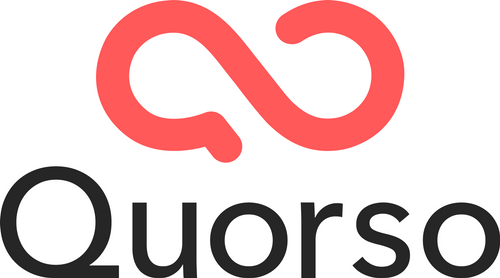 Quorso
Stand: 6D88
| Big Data Analytics & Insights
| Business Intelligence
| Labour Scheduling
| Inventory Management
| Space Management/Planograms & Visual Merchandising
| Inventory Management
| Store Apps

Retail operations have become hugely complex and, as a result, every store faces different issues every day. But the data-explosion means AI can now find and fix these issues 6x more effectively than a Store Leader walking the aisles with a stack of reports.
Quorso is the market leader in this new space, powering the daily productivity of Store Leaders across 28,000+ stores at some of America's top retailers.
Quorso's AI engine turns store data (sales, waste, labor, shrink, inventory, CSAT, etc.) into personal, highest-impact actions for each Store Leader, each day. Dynamic workflows then help them take effective action, impact is scientifically measured and crowdsourced business insights are automatically surfaced to central teams. Every level of store operations is connected in a single tool, ensuring each colleague is always doing their most productive work to hit KPIs and drive continuous improvement.
Impact examples:
0.5-1.0% sales uplift within 3-4 weeks

13-16% decrease in SLA breaches

2-5 hours of SM and DM time saved on report analysis

3-4pp increase in task compliance

79-87% hit-rate resolving inventory inaccuracies

Multiple reports and systems turned off
"Quorso has shown us how to be smarter with data. Not only does it tell Field Leaders where the problem is, it provides key insights to help diagnose the issue and find a viable solution." - Jessie Thomas, Snr Director, Store Operations, Petsmart
Quorso was voted a 'Technology Game-Changer' at the World Retail Awards and 'Best Quick Impact Technology' at the 2023 NRF VIP Awards.
Find out more at: www.quorso.com
Videos
Dollar General's District Managers explain how Quorso is boosting productivity and driving performance in over 18,200 stores across the US.

Want to know more about the impact Quorso has for Store Leaders? Don't take it from us.... Listen to a few share their experiences from our product feedback meetings.

Save time, travel less, achieve more. Quorso helps District Managers to run more focused store visits, spend their time where it's needed most and always be ready for business reviews.