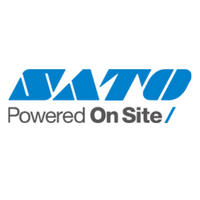 SATO
Stand: 6A20
| Product Lifecycle Management
| Inventory Management
| Labelling & Ticketing Software
| Smart Labels/RFID Tags
| Smart Shelf Labelling
| Stocktaking
| Automation
| Packaging & Labelling Solutions
| RFID Tracking

SATO UK is a leading provider of RFID solutions for inventory management. Our state-of-the-art technology allows businesses to accurately track and manage their inventory in real-time, reducing the risk of lost or misplaced items and improving overall efficiency.
We offer a range of RFID solutions, including RFID tags and RFID readers, to suit the specific needs of our clients. Our experienced team can help you determine the best solution for your business, and we offer ongoing support to ensure the smooth and successful implementation of our technology.
In addition to RFID solutions for inventory management, we also offer markdown labelling services to help retailers accurately track and manage the pricing of their products. With our markdown labelling solutions, businesses can easily update the prices of their products as needed, ensuring that they are always accurately reflected on store shelves and online.
If you're interested in learning more about how SATO UK can help your business with RFID solutions and markdown labelling, we encourage you to visit us and chat with our team. We're always happy to answer any questions you may have and discuss how our solutions can benefit your business.
News
Chainlane helps companies eliminate supply chain blind spots thanks to its robust transparency platform. They provide true visibility across the supply chain for retail, manufacturing, food & beverage ...