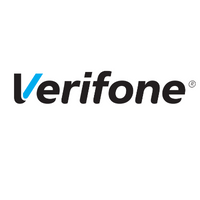 Verifone
Stand: 6H50
| Click & Collect Solutions
| E-Commerce Platforms
| Mobile Commerce
| EFT Terminals & Software
| Merchant Services
| Omnichannel Payments
| POS Payments
| EPOS Solutions
| Kiosks
To meet customers' changing needs and grow your business, you need a payment service that evolves and helps you reach customers online, on mobile, and in-store.
Verifone is one of the world's leading payment organizations, providing payment solutions and innovative consumer experiences for trusted brands for over 40 years.
Verifone's advanced technology adapts to any business, industry, store, or shopper journey, delivering end-to-end payment and technology solutions.
From point-of-sale to global e-commerce, we handle the hidden complexities of today's payment landscape, delivering efficiency, cost savings, world-class security, processing, and support.
With over 10.4 billion transactions processed annually, we empower businesses to manage payments effectively, ensuring a faster, more secure, and better-connected buying experience. Your customers will experience effortless, secure payment options, regardless of where or how they choose to pay.