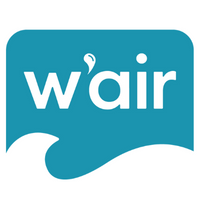 w'air sustainable fashion
Stand: DZ5
| Product Lifecycle Management
| Store Back Office
| Green/Sustainable Products/Solutions
| Waste & Recycle Solutions
The Ultimate Cleaning System
Versatile, cost-saving device that effortlessly cleans and prolongs the life of the things you care about.
Fashion & Retail
Salvage countless items both front and back of house and save thousands of pounds in stock that would otherwise need to be discarded.
Specialist Cleaning
From hospitality services to contract cleaning in offices and workspaces, wair offers the ideal solution to save valuable time and money.
Sneaker Cleaning
Keep your trainers box fresh. Hydrodynamic technology results in unparalleled micro-cleaning on all types of sneakers.
info@justwairit.com