17 Feb 2022
Baringa partners with Retail Technology Show to shine a light on start-up innovation with its Start-Up Safaris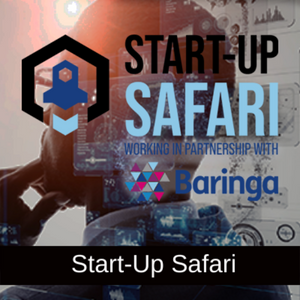 Baringa, the international consulting firm, is bringing its Retail Start-Up Safari project to the Retail Technology Show, the event that brings together Europe's most forward-thinking retailers and leading tech innovators.
Retail Technology Show is the foremost platform that fast-forwards retailers' digital transformation strategies and empowers retail businesses to thrive, survive and disrupt, powered by technological advancements and innovation. Taking place at London's Olympia on 26-27 April 2022, Retail Technology Show's mission is to drive the industry forwards through innovation, by bringing together the brightest minds in retail and future-forward technology providers.
The Baringa Start-up Safari – the third edition to take place at the show – will allow a selection of tomorrow's tech entrepreneurs to showcase their ideas to an audience of retail industry businesspeople, buyers and investors.
Start-ups with unique solutions that push the envelope on retail innovation are being invited by Baringa to apply by Wednesday, February 16. Examples of new ideas could include anything from new projects that reimagine data and analytics to new AI and machine learning applications, to sustainability-driven initiatives, revolutionary payment solutions, or other ideas besides.
Lucy Larkin, Partner in the Consumer Products & Retail team at Baringa, commented: "We're thrilled to be working with the team at the Retail Technology Show to bring the Retail Start-Up Safari back, and curate a selection of the most exciting new businesses in the sector. This is exciting for our clients, who are able to meet firms we know are the very best of the best. It's exciting for the many brilliant new businesses out there, who get to make connections across the industry. It's also a timely reminder of the vibrant, high-octane nature of the UK start-up community."
Matt Bradley, Event Director for the Retail Technology Show, commented: "Technology has always been mission critical for retailers. But with the seismic shifts the industry has experienced during the pandemic, innovation is now the central cornerstone that will drive retail businesses forwards as they build back better and stronger, and evolve to meet the new needs of a changed post-pandemic consumer. With the keenest of eyes for relevant, fresh and forward-looking innovation, Baringa has always curated the best examples of disruptive start-up technology in its Safaris, and we're delighted to have them onboard as we reunite the industry's retailers and innovators at the 2022 show."
Start-ups with next-generation innovation ideas can apply online, by filling out a short entry form and providing a copy of their investor decks, on the Baringa website. Entries are free and close on 11th February, before the shortlist is announced on 28 February 2022.
For more information, visit: Retail Start-Up Safari | Baringa