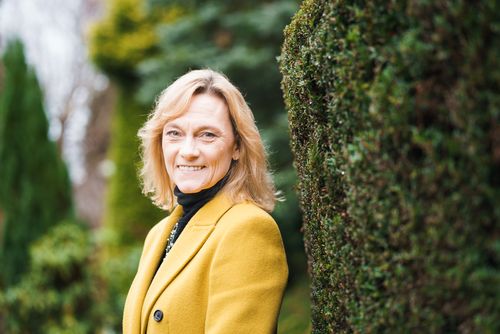 Alison Hutchinson CBE
CEO Pennies, NED, LV + Senior Independent Director
,
Pennies, DFS plc, Foresight Group Holdings and Yorkshire Building Society
Alison Hutchinson CBE (awarded for contribution to the economy and charity sector in 2018) is a leader who talks and walks authenticity. She has a pragmatic clarity for positioning purpose at the heart of the brands she serves through executive directorships (including Foresight Group, DFS and YBS)
As CEO of award-winning fintech charity Pennies, leaders in the consumer micro-donation movement, Alison heads a team of dedicated professionals unlocking the potential - though payments, retail and hospitality - of technology for good. The simple act of millions of people opting-in to donate a few pence at omnichannel checkouts has huge potential. There is a £1bn opportunity in new income for the UK charity sector if every card holder in the UK gave around 35p a week. Alison is married with 3 children and has a love of the outdoors, fitness and fun.
Alison spent 15 years at IBM working across the globe, running a European consortium of banks, and latterly leading the global business for ecommerce solutions for the financial services sector. She moved into Barclays Bank where she was the CEO for a digital subsidiary joint venture with Accenture and Barclays, and latterly Marketing Director at Barclaycard before joining The Kensington Mortgages Group PLC which she became Group CEO which led to her transforming the Group and selling to Investec in 2007.