17 Apr 2023
Half of UK shoppers support online delivery taxes to carbon-offset fulfilment emissions and improve retailer sustainability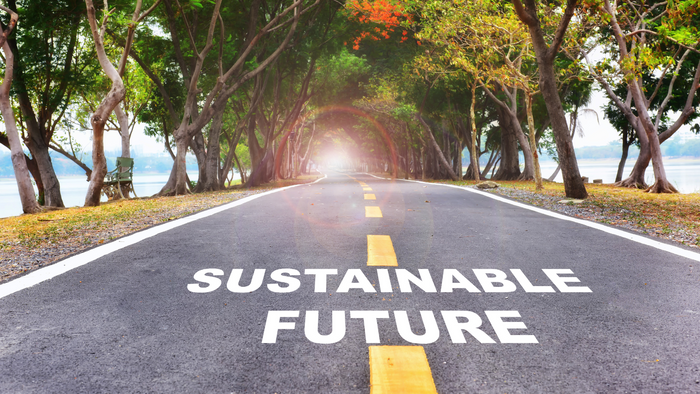 With sustainability continuing to remain high on consumers' agendas, half of UK shoppers would now support a delivery tax for online retailers levied to off-set carbon emissions caused by ecommerce fulfilment, according to new research from the Retail Technology Show, retail's golden ticket event taking place on 26 & 27 April 2023 at London's Olympia.
Original research of over 1,000 UK consumers by Retail Technology Show revealed that over three quarters (76%) of shoppers believe retailers could do more to be sustainable. Over two thirds (67%) of UK consumers said making fulfilment carbon-neutral was one of the main ways retailers could improve green retailing, with 50% now in support of online retailers being taxed to offset carbon emissions generated from deliveries, rising to 56% of Gen Z consumers.
However, while consumers are demanding greener delivery options, speed and cost still top shoppers delivery demands; 68% said speed of delivery was their top consideration, followed by the cost of delivery not being too expensive (53%) or being free (51%). This follows recent research by Asendia that showed while 48% would pay more for faster fulfilment, fewer (23%) would pay more for 100% carbon-neutral deliveries.
Circular retail was also a growing area that shoppers polled by Retail Technology Show felt retail businesses could improve, with 71% believing that offering repair services could help retailers become greener, a service many retailers have started trialing as part of their sustainability efforts. Currys, for example, launched its on-demand tech repair service, RepairLive, at the end of last year, while Zara also announced it would extend the life of its clothing with repair services available by booking online or bringing items into store.
44% of UK shoppers are already use recycling services from retailers, while 38% are choosing recyclable or products using minimal packaging and 34% are using refill packs to cut down on packaging waste. With demand for resale retail formats also booming, with Seasalt is just one of the latest fashion retailers to announce the launch of its pre-loved platform, over a third (35%) of UK shoppers are now buying pre-loved or reconditioned items, while a further 30% are opting to buy second-hand to reduce the number of new items they buy and minimise the environmental impact of their consumption.
Matt Bradley, Event Director for the Retail Technology Show, commented: "The green retailing imperative continues to grow and is now a mainstay in consumers' demands when shopping. This means it will increasingly impact wider areas within the retail business, from the supply chain to returns and new retail formats, operations and services."
Speaking on the Retail Technology Show's conference programme, Stefanie Sahmel, Head of Sustainability & B Corp Ambassador at Abel & Cole, will be exploring how to build a sustainable supply chain that can mitigate against supply chain risk, while Ikea's former Head of Innovation joins rental software provider, Rentle, to discuss how retailers can evolve their strategies from linear to circular to enhance sustainable services and offerings. In addition, as part of its recent partnership with the British Retail Consortium (BRC), set-up to champion the role of innovation in driving retail forwards, Andrew Opie, Director of Food and Sustainability at the BRC, will be discussing the key sustainability questions retailers should be asking themselves in 2023 in a sperate keynote debate.
Bringing together the brightest minds in retail with the most transformative technologies, the 2023 Retail Technology Show is a one-stop-shop for innovation, with 300+ innovators – from tech's biggest players to fast-growth disruptors showcasing their transformative solutions.