04 Apr 2023
Retail Technology Show announces 2023 Innovation Awards shortlist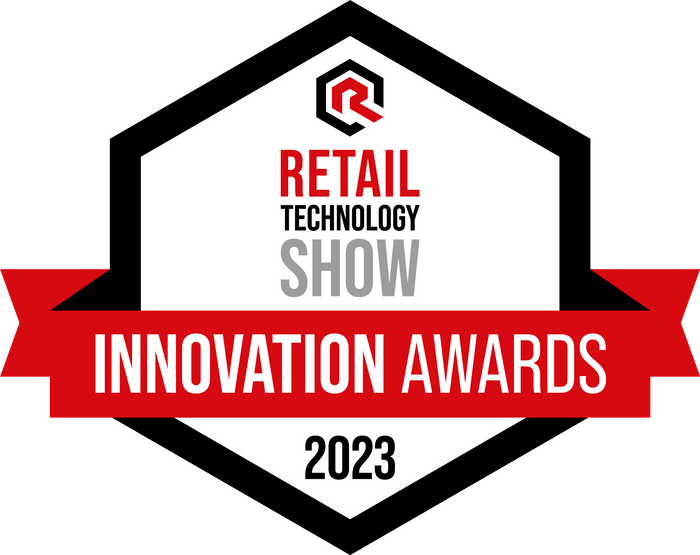 The Retail Technology Show, retail's golden ticket event taking place on 26 & 27 April at London's Olympia, has today announced the shortlist for its 2023 Innovation Awards.
Ten best-in-class solutions have been shortlisted as shining examples of trailblazing tech and innovation that can help retailers drive their businesses forwards and generate competitive advantage – from new retail formats, to enhanced customer engagement or increased operational efficiencies. The Innovation Awards champion and celebrate innovative and disruptive tech, and are a central pillar of the flagship event for retail that brings together Europe's most forward-thinking retailers and leading tech innovators.
Selected from a panel of industry experts, from sector influencers to independent retail analysts, including Retail Reflections' Andrew Busby and Retail Connection's Chris Field, the 2023 Innovation Awards shortlist, listed in alphabetical order, are:
All Axis Studio – Shortlisted for its 3D Photos solution, All Axis Studio allows retailers to create and display 3D photos of products for their online product catalogues, perfectly depicting textures and detail to improve digital shopping experiences and increase conversions.
CircularX – Its SaaS platform empowers both retailers and brands to design and launch omni-channel second-hand and pre-loved retail offers, helping brands reach new shoppers whilst also building sustainability into their business. CircularX offers a white label solution so retailers stay in full control of the brand experience, whilst offering buyback, refurbishment and resale options.
Clix Technology – Shortlisted for its Vault OS mobile-first locker solution, Clix has built a Progressive Web App (PWA) which negates the need for the shared touch screens, barcode or QR code scanners and instead connects directly with a customer's own mobile phone., to condense the experience down to just a few clicks.
Coalescent Mobile Robotics – Making the shortlist with Serena, its Autonomous Mobile Robot (AMR) that helps retailers manage the entire logistics chain more quickly, efficiently, and accurately increasing efficiency within supermarket operations. Automating the transportation processes in operations such as restocking, order fulfilment, Serena carries full or empty trolleys from the internal warehouse to and from the shop floor, allowing store associates to focus on value delivery and customer service.
Popmii – An Augmented Reality (AR) marketing solution, Popmii's SaaS platform allows brands to create and deploy 3D content and AR capabilities to create brand-rich and immersive shopping experiences in just a few clicks.
Quorso – Helping retailers drive operational efficiencies, Quorso turns store data, such as sales, labour and inventory, into personal, highest-impact, daily actions for each store manager or team leaders. With dynamic workflows to help them take effective action, impact is scientifically measured and crowdsourced business insights surfaced to central teams to drive continuous improvements and performance.
refive – Its Anonymous Post-Purchase Engagement enables bricks-and-mortar retailers to engage with previously anonymous in-store customers between visits without the need for apps, registration or even contact information. refive taps wallet pass push notifications, geotargeting, emails and WhatsApp messages for customer engagement, whilst also offering NFT loyalty points served directly to customers' anonymous crypto wallets.
Shopopop – A crowd-shipping delivery solution, Shopopop enables retailers to offer home delivery within 3 hours to their customers, without limits on time windows or any need for financial investment, while also allowing shoppers to make the most from regular journeys and earn money by delivering to people near them.
Sizer Technologies - Shortlisted for its AI-powered Body Scanner solution, Sizer allows shoppers to digitally measure themselves using nothing but their smartphone camera to find the right size clothing while shopping clothing online, helping fashion retailers improve conversions, reduce size sampling and lower return-rates.
StoreGeni – Combining the benefits of physical retail stores with the convenience of digital technology, the StoreGeni solution makes shopping more engaging, personalised, and entertaining. It triangulates store and digital data to deliver personalised 'phygital' customer experiences, enabling shoppers to take advantage of retailer's online services while browsing through a bricks-and-mortar store.
Matt Bradley, Event Director for the Retail Technology Show, commented: "The Innovation Awards are a mainstay of Retail Technology Show's mission to showcase the most progressive innovations that help drive retail businesses forward. And this year's entries certainly didn't disappoint with a raft of exceptional innovation and creativity on display, really giving us a sense of the breadth and depth of tech that will be on display at the show."
The winner of the Retail Technology Show's 2023 Innovation Awards will be crowned at the BIG Retail Party, from 4.30pm on Day 1 at the Champagne Bar.
Registration to the event that brings together Europe's leading tech innovators and most forward-thinking retailers and brands is open. To register to attend for free, visit:
https://bit.ly/RTS23prreg