Check out our latest industry reports and insights:
Retail Revolution: 5 Tends Redefining Retailing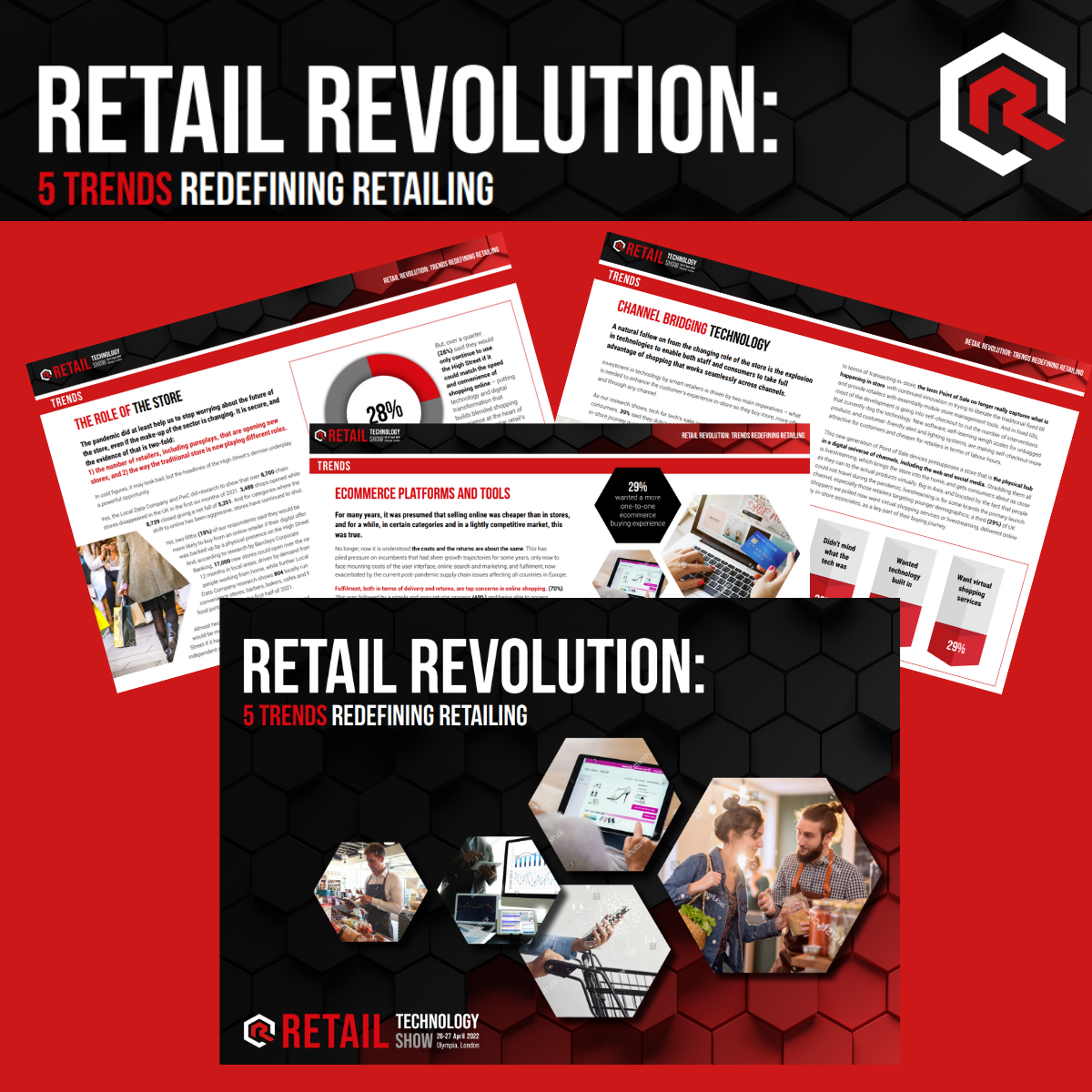 Insight direct from the pulse of today's consumers, these trends are derived from in-depth consumer research of 2,000 UK shoppers, enabling retailers to unpick changed behaviours and evolving trends and understand how technology – from hardware to new devices, emerging channels and software applications – will support the new capabilities to succeed in the changed landscape of the retail industry
The Future of Retail report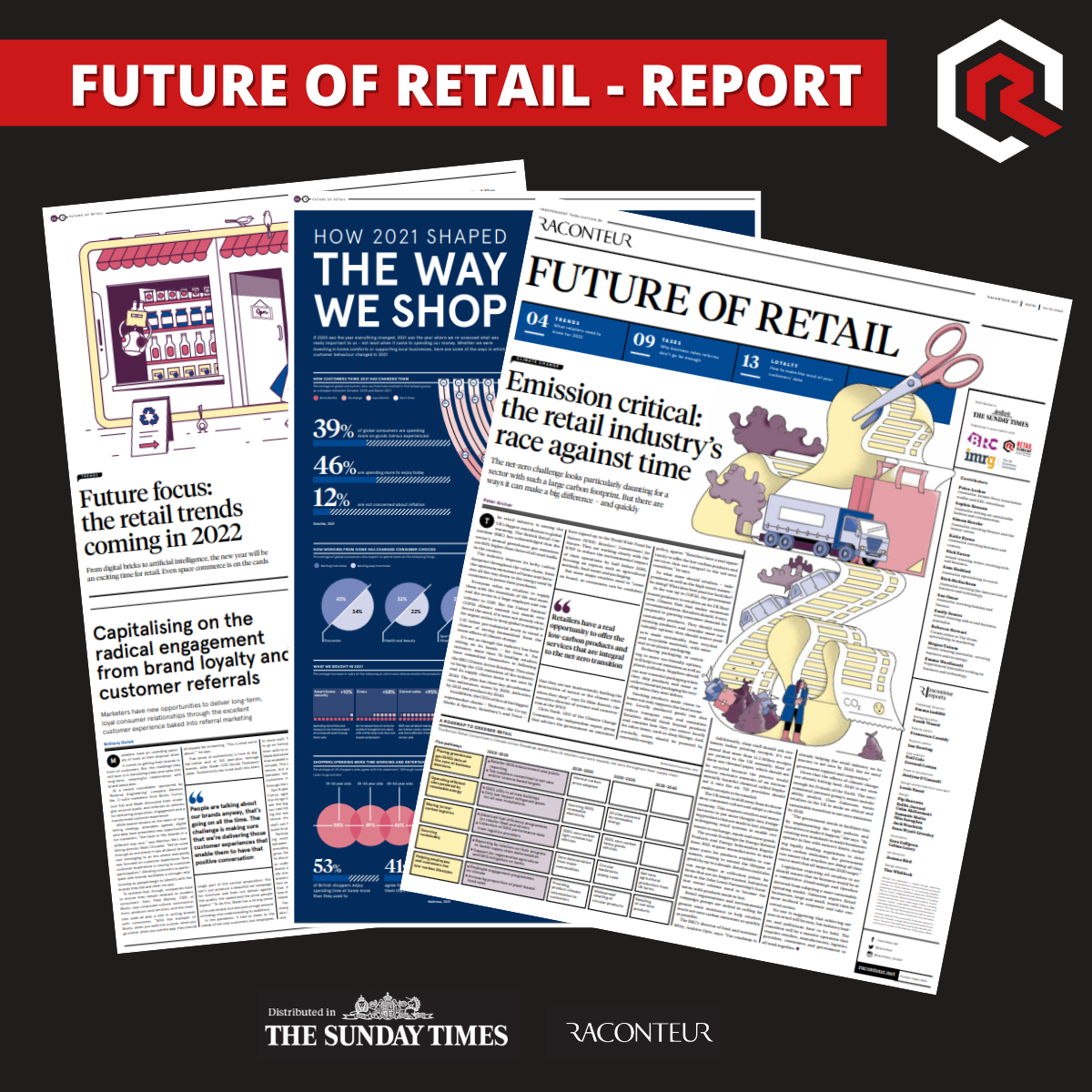 2021 was a year of immense change for the Retail sector, as it tried to establish its role in the new normal. From a revamp of business rates to seemingly unending supply chain issues, the year has been fraught with ups and downs. This latest Future of Retail special report, in association with the Retail Technology Show and published in The Sunday Times, explores how brands can make smarter use of customer data, the best ways to sell luxury and the top trends for 2022. It also explores what shopping could be like in the metaverse.